These days more and more parents have started getting their kids to color online, and there are a lot of things you should about these websites. Online coloring pages can provide your child with an educational way of having a lot of fun. Young children should color regularly for a number of reasons, and doing it online can make this activity a blast. If you are interested in online coloring for your child, this article will provide you with all of the information you need.
There are many sites that offer online coloring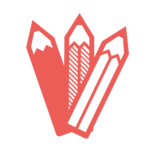 The first thing that you will have to take into consideration is that there are dozens of different places on the web where your children can color. It is important that you take enough time to look into these websites so that you can find the perfect ones for your child. There are definitely some websites that are better than others when it comes to coloring, and you will need to spend a decent amount of time looking into them. The more of this research you do, the more your child will benefit.
Coloring online can develop your child's creativity
Not everyone is born creative, and in fact many of the great artists throughout history have been encouraged to be creative at an early age. If you want to stimulate your child's creative side, you will find that having them color online is definitely a good idea. These websites can really help when it comes to bringing out your child's inner creativity so there will be a better chance of it developing further as they get older.
There is something for every child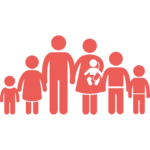 When you start to visit some of the different online coloring websites, you will quickly notice that there is something for every child. Whether it is cartoon characters, castles, Disney, landscapes or something else, you will be able to find pictures that your child will definitely want to color in. As long as you spend some time doing research online, you will be able to find at least a few different websites with coloring pages that will appeal to your child in a big way.
You don't have to spend a dime
One of the best things about websites that offer coloring pages online is that a majority of them are completely free. This means that you won't have to spend any money like you would on a traditional paper coloring back. If you are on a tight budget and need to save as much money as possible, it is highly recommended that you look into these sites.
They are good for your child's self esteem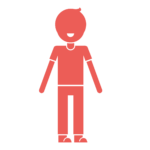 You should also take into consideration that online coloring pages can actually be really good for your child's self-esteem and confidence. By successfully coloring in various images online, they will develop a sense of accomplishment, which in turn will make them feel good about themselves. It is incredibly important to develop this sense of accomplishment early on.
Online coloring pages can be incredibly helpful when it comes to your child's overall development, and it's a very productive way for them to spend their time. Many parents have started getting their kids into online coloring because of the many benefits that are associated with it. If you want to help bring out your child's creative side as much as possible while allowing them to have fun, these online coloring pages can be a great way to do just that. In the end you will be glad you took the time to look into these sites.