Online coloring is a great way to teach your kids some valuable skills while providing them with a fun source of entertainment. If you don't like the idea of your child watching mind numbing cartoons and other things on the television all the time, there are coloring websites on the internet that you should explore. A lot of parents are starting to utilize these websites because they have so much to offer for young children.
A Wide Range of Coloring Options
Once you actually go online and start looking into these websites, you will find that there are many different types of coloring pages and games for your child. Whether it is Disney or popular cartoons, there is a theme for all young children. The more time you spend looking into these sites, the better your chances are going to be of finding one or two that really appeal to your child in particular. We highly recommend that you take an adequate amount of time to do this research for the sake of your child.
Coloring Games
The various coloring games that are available on the internet are highly interactive and will allow your child to color wonderful pictures while learning important things like general motor skills and remembering colors. There are regular coloring pages as well, but the games can be especially fun because they are so interactive. You will find that these games also come in a wide range of themes, so you are likely to find at least a few that will really interest your child. The more interested your child is in the game, the more they will get from it.
Coloring Pages
The normal coloring pages that are available on the internet are also worth looking into. There are so many of these websites that you will definitely want to make a point of knowing what your options are. Most kids love using these coloring pages, and chances are yours will too. There are all kinds of different themes for these coloring pages, so you will almost certainly be able to find one or two that your child will really enjoy and connect with. These days online coloring pages have become more and more popular with parents because of how educational and fun they are at the same time.
Important developmental skills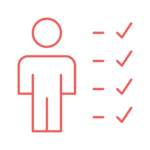 The fact is that online coloring pages can actually help develop your child's motor skills, creativity, self-esteem and many other important things. While a lot of parents look at these coloring pages simply as a way of entertaining their child, they are much more than that. It is highly recommended that you take as much time as you need to explore these coloring book options on the web. Teaching your child creativity and self-expression is incredibly important, and using these coloring pages could do exactly that. The more time you spend looking for the right coloring sites, the more your child will get out of them.
Overall, online coloring pages and games are incredibly helpful for many kids and parents. If you want your child to get a head start on school, take some time to look into the various websites so you can choose one in particular that will match your needs. Some of these coloring pages are better than others, whic his all the more reason for you to do your research. You will definitely be glad that you explored the different options you have when it comes to coloring books, because there are so many of them for you to choose from on the web.